The impression foam-box scan is essential for creating custom-made inner soles for orthopedic correction and improved comfort. The Astrivis 3D scan software can be used to capture the precise shape and size of the sole by scanning a foam-box impression of the foot. This effectively creates a digital representation of the foam-box that can be easily and securely shared with other stakeholders in the workflow. This eliminates the need for physical access to the foam-box and significantly reduces the time and cost associated with shipping the impression kit back and forth.
Mobile scan of impression foam-box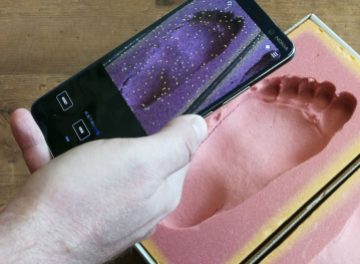 Automatic insole extraction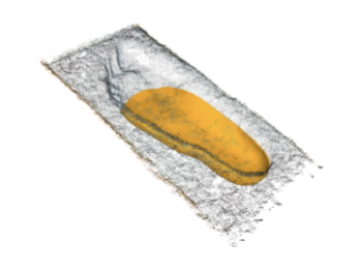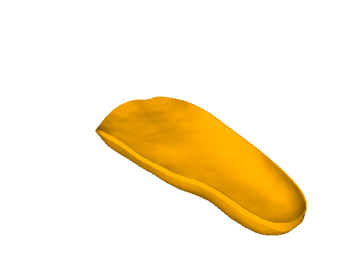 The foot plantar scan is a highly valuable tool for healthcare professionals who need to accurately scan the underside of their patients' feet, allowing for the creation of custom insoles and orthotics. The Astrivis 3D foot plantar scan enables patients to easily capture the precise shape and size of the soles using just the back camera of their mobile device, eliminating the need for any special equipment or in-person visits. With the ability to scan soles from anywhere, patients can enjoy greater flexibility and convenience in the process of obtaining orthotics, making it an ideal solution for foot clinics and medical practices.
Mobile scan of foot plantar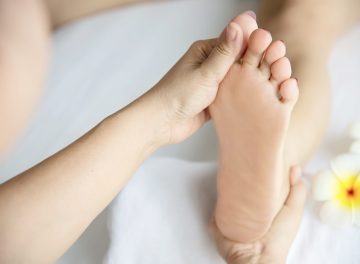 Automatic sole shape extraction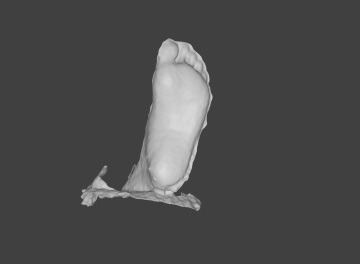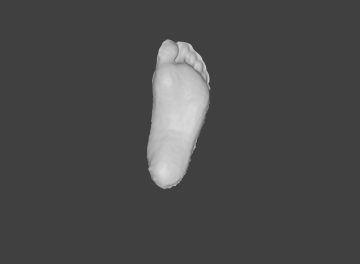 The foot dorsum scan is a fast and convenient way of matching a customer's foot measurements to the ideal fitting shoe or custom-made footwear. The feet can be scanned in just a few seconds with the customer standing with their feet slightly apart. The app guides the user through the scanning process and in a matter of seconds the key measurements are available, and 3D model and related data is in safely stored in the cloud for the next step in your workflow.
Mobile scan of foot dorsum