We provide everything that you need to build out a 3D scanning infrastructure for your application.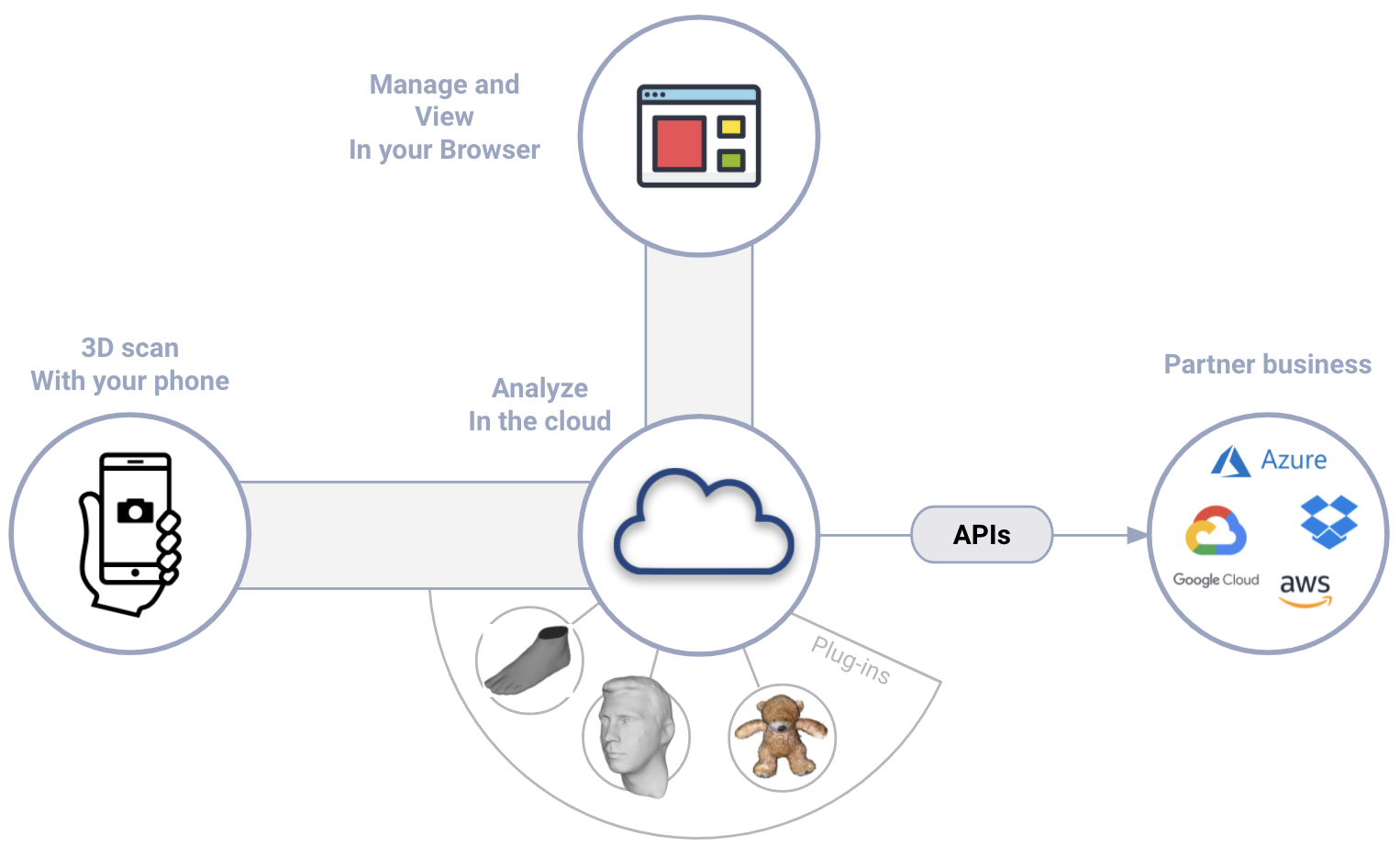 Astrivis SDK (Java & Swift) packages our state of the art mobile based 3d scanning technology for your developers to use in your own apps for iOS and Android devices. The developer SDK is available on request. content goes here. Edit or remove this text inline or in the module.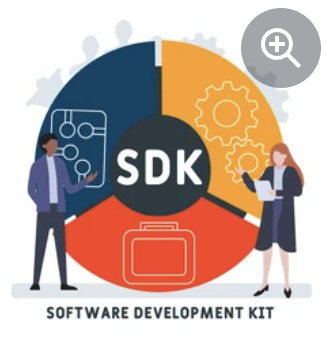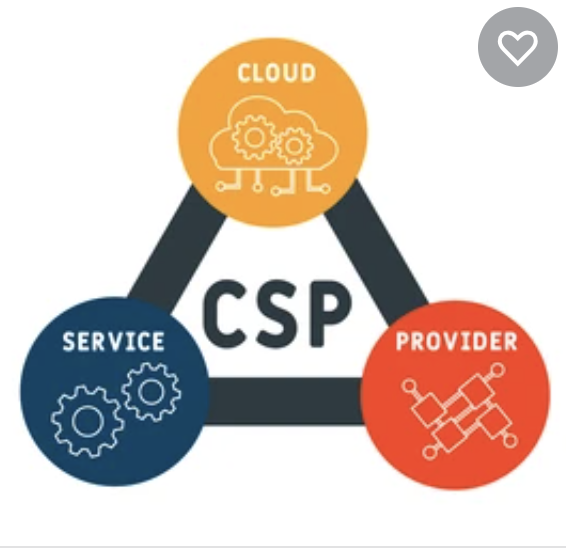 The Astrivis Cloud provides secure storage for your scanned 3D models. The mobile app automatically uploads 3D scans to your account on the Astrivis Cloud, from where you can access, view and share the models.
Astrivis Admin User Interface
The Astrivis Admin User Interface (UI) provides secure access to your Astrivis Cloud account. Using the Admin UI your team can access their models, share them, download models, associated additional data with the models and much more. A nominated Admin user maybe also manage your teams user accounts
View your 3D models using the Astrivis Viewer

Download models in different file formats

Share your models

"Single user" or "for business" packages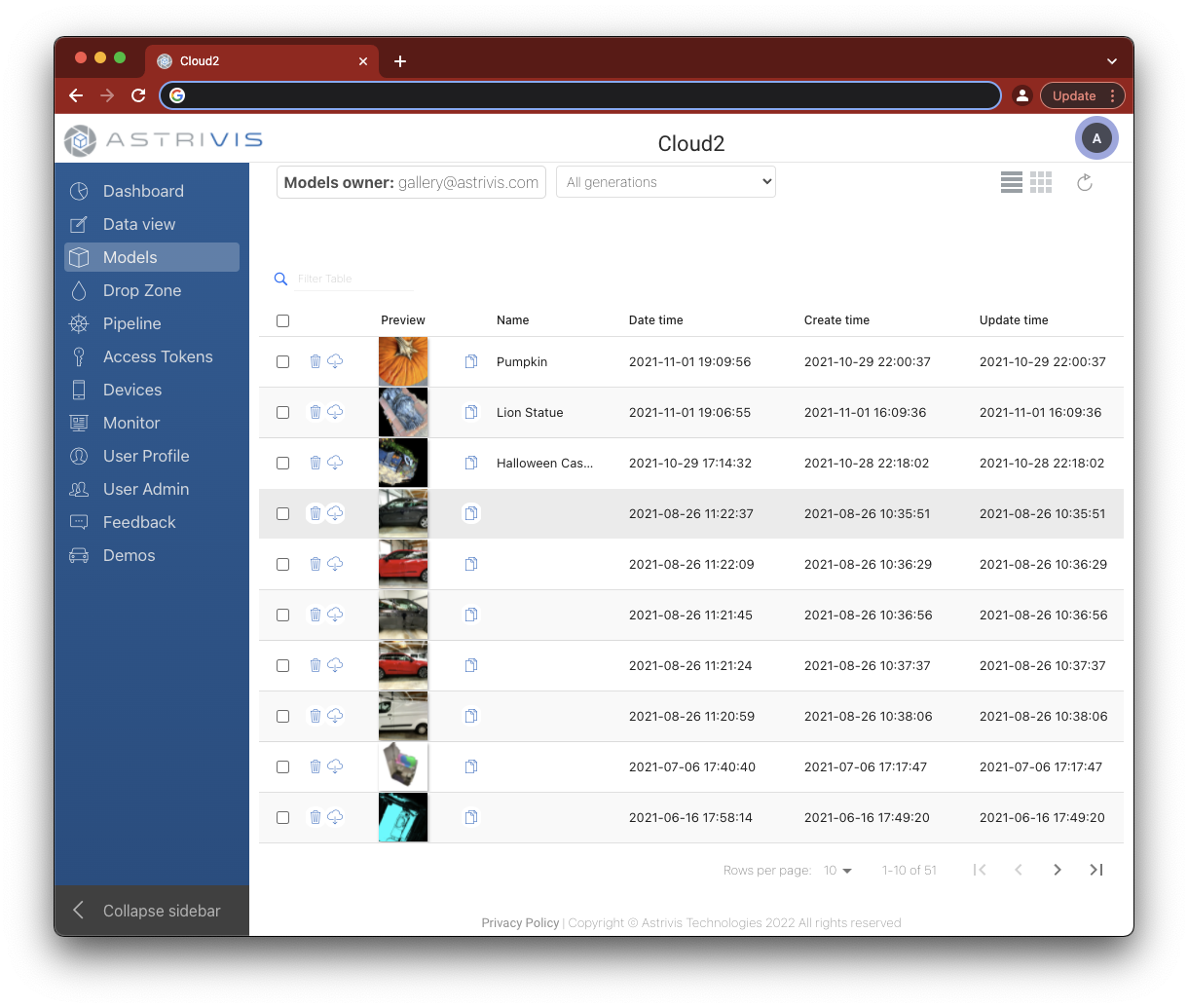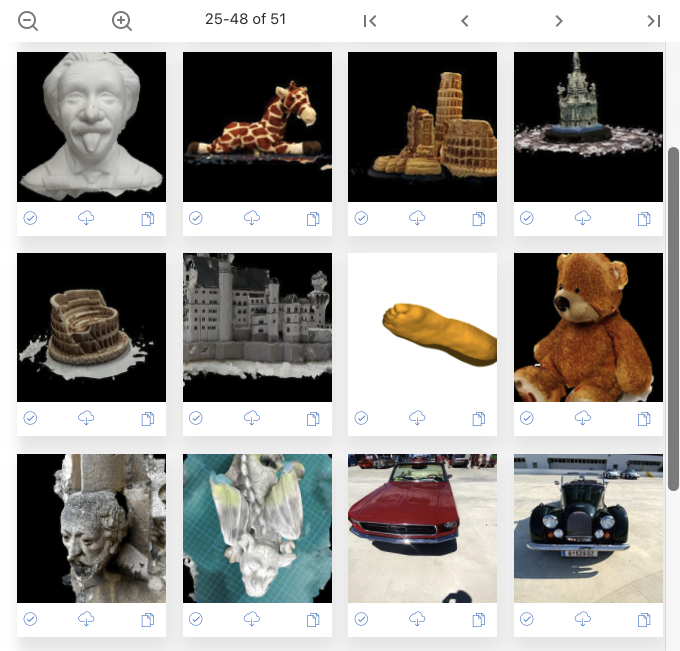 The Astrivis Gallery is a web app that can be used to share models that you have made public in a gallery format. Alternatively, you can sign-in and browse the models in your account. The Astrivis Gallery can be easily embedded in a webpage for showcasing a collection of 3D models.
The Astrivis 3D viewer is a component of the Admin UI and the Astrivis Gallery and enables interactive viewing of 3D models. The 3D Viewer can also be embedded in a webpage to showcase an individual model, or as a link to share an individual model via email or social media.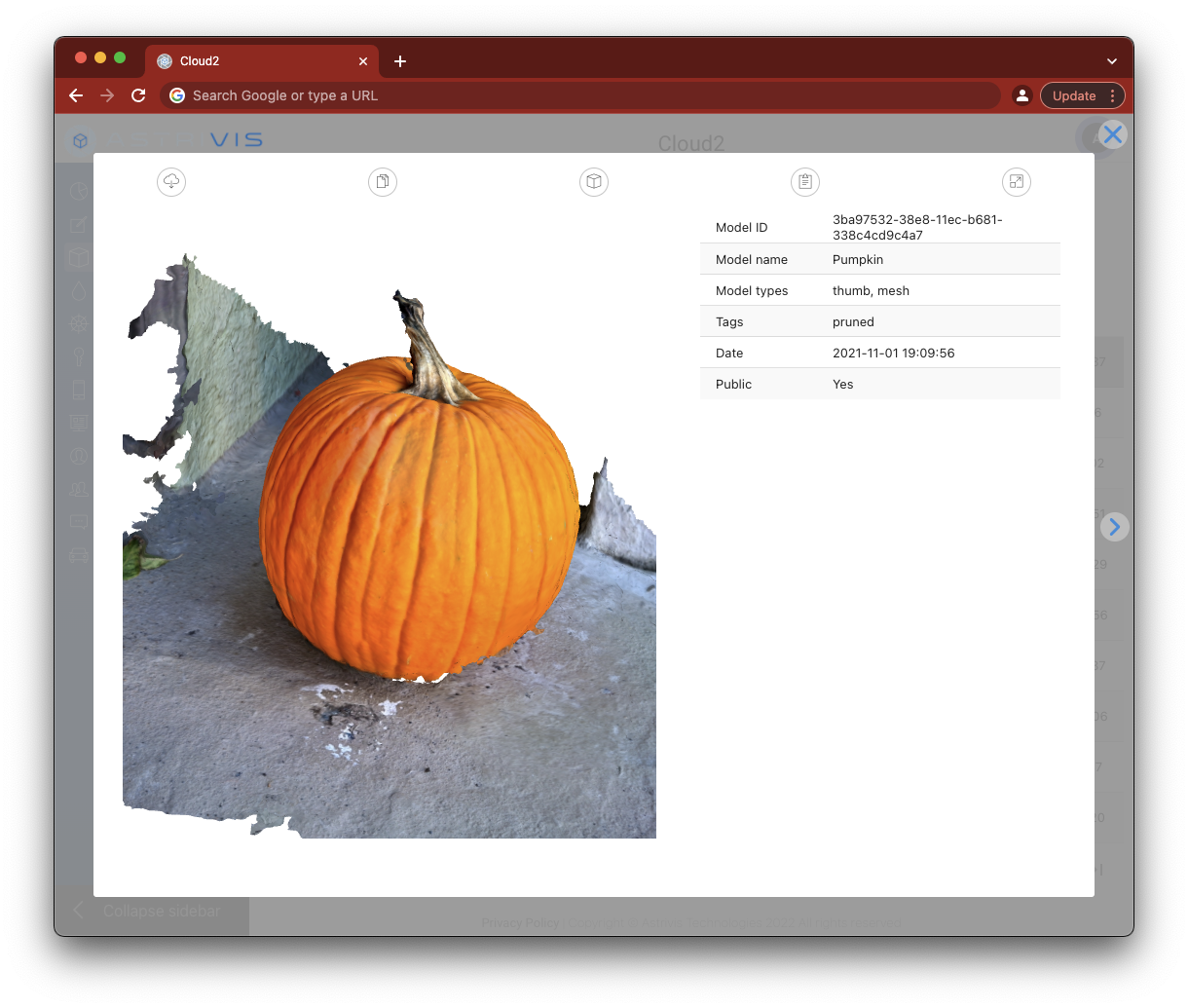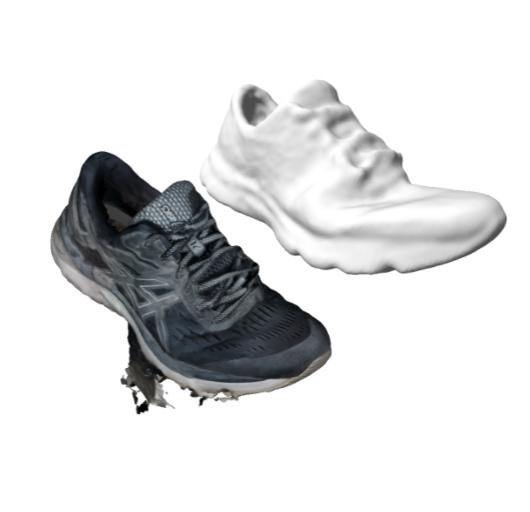 Model Refinement Pipeline
3D models captured on the mobile device are automatically uploaded to the cloud, where even more magic happens.
The 3D model is post processed, much like a photograph, smoothing and removing unwanted artefacts, producing a cleaner version of the model.

Sed porttitor lectus nibh. Curabitur aliquet quam id dui posuere blandit. Quisque velit nisi, pretium ut lacinia in, elementum id enim. Quisque velit nisi, pretium ut lacinia in, elementum id enim. Curabitur non nulla sit amet nisl tempus convallis quis